App Features
Use HealthUp for motivation to build your daily routines, create custom goals, improve your mental state, and keep track of your goals with our unique app. We implemented the Material Design with intuitive user interface so you can work with ease and be more productive without the need to have a lot of interaction inside the app. You will have a graphical presentation for your goals, lifestyle, and habits so you can track your goals progress with a click of a button.
Health science - based suggestions
Read health science-based suggestions and see how to improve your medical conditions.
Diseases and medical conditions
Tell us your disease or medical conditions and see what the science-based studies offer for improvement.
Set goals to improve your health
Read the science studies, see the offered information based on the science studies and set your goals!
Science based studies
Research science-based studies and get informed for improving your health state.
Monitor your progress
Monitor and update your daily/weekly/monthly progress.
Stay hydrated
See, check, update and monitor your daily water intake.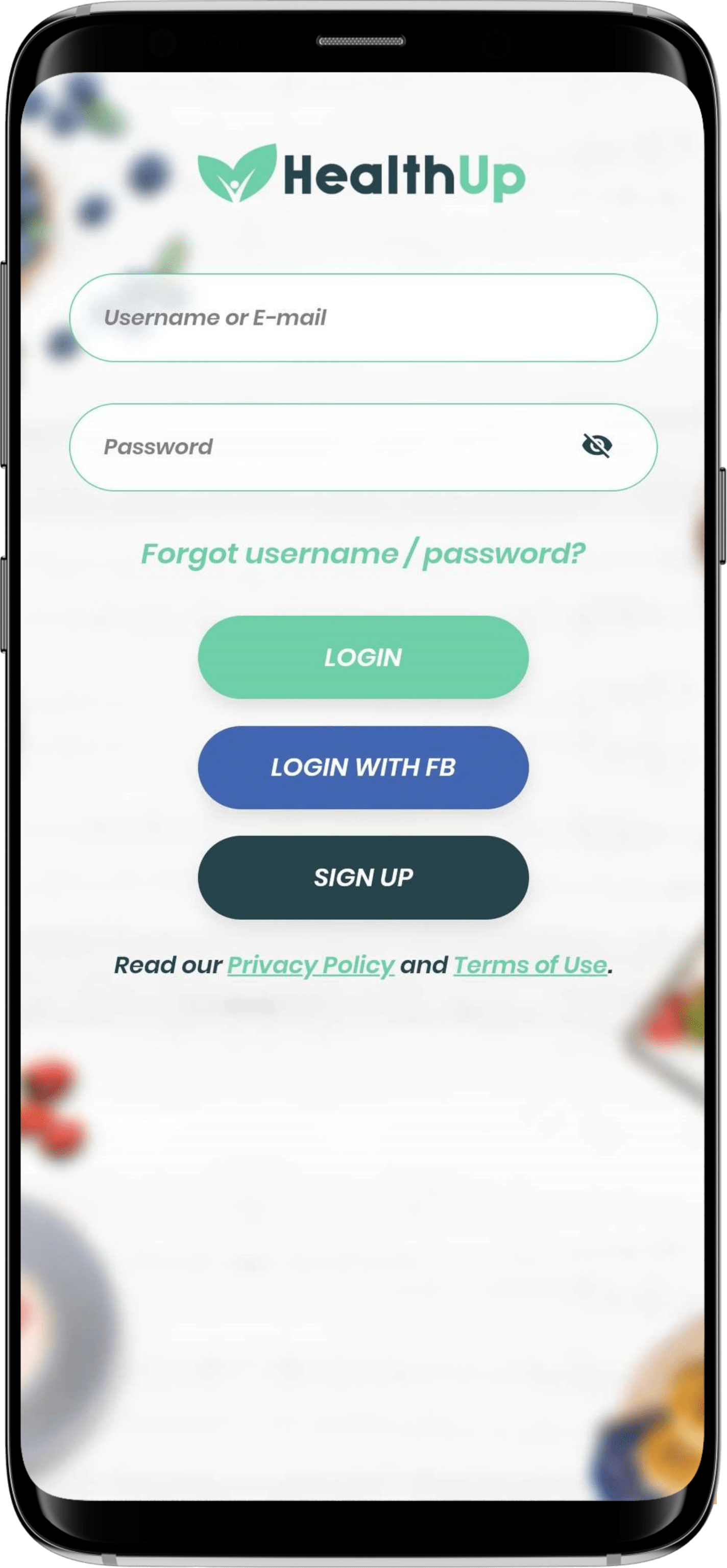 Top 5 reasons why you should use HealthUp:
Science based information about current health status or condition
Easy to use and it doesn't require too much interaction within the app
FREE download and registration
Plan your goals for the upcoming days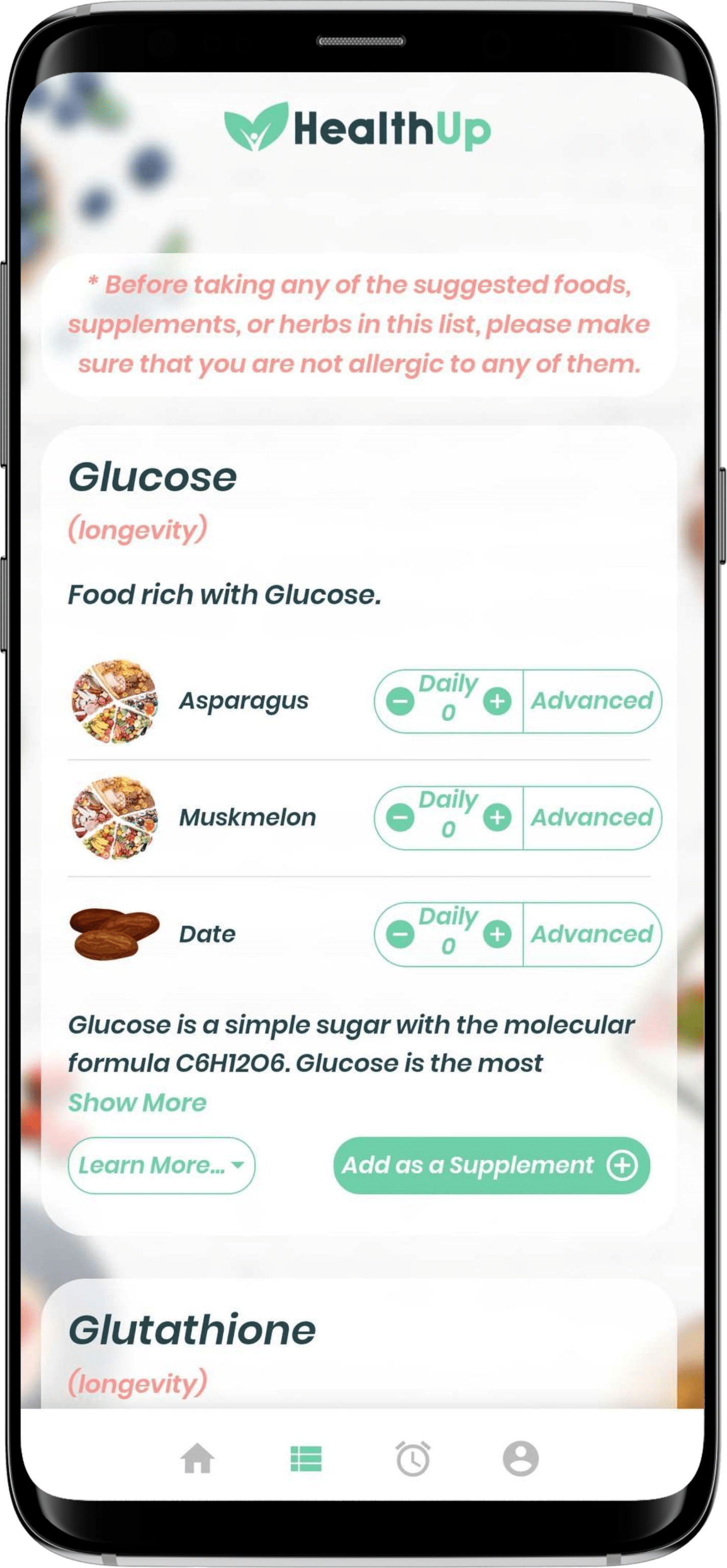 Longevity strategies
We identify science-based, proven lifestyle and nutritional choices in a specific time, based on consuming strategies that activate particular longevity pathways.